Dobrogea sau Dobrogea este o regiune istorică din Balcani care a fost împărțită încă din secolul al XIX-lea între teritoriile Bulgariei și României. Este situat între Dunărea de jos și Marea Neagră și include Delta Dunării, coasta românească și cea mai nordică parte a coastei bulgare. Teritoriul Dobrogei este alcătuit din Dobrogea de Nord, care face parte din România, și Dobrogea de Sud, care face parte din Bulgaria.
Highlights

Constanta, Tulcea, Danube Delta,
CONSTANTA  AREA Constanta City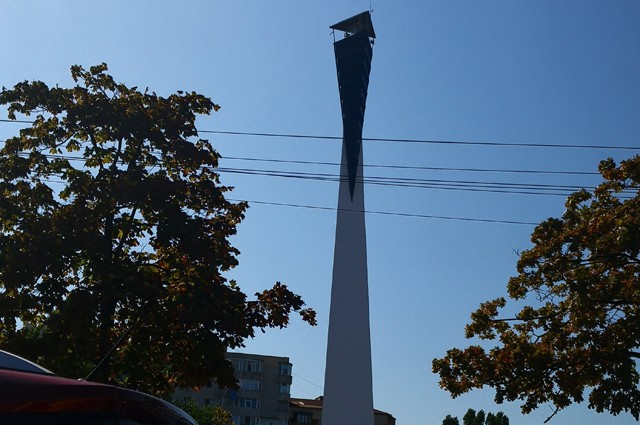 Constanta City
Constanta is the biggest Romanian port on the Black Sea and one of the main ports in Europe. Its history starts in the 7th century B.C. when its name was Tomis, which makes Constanta the oldest attested city on the Romanian Territory. The importance of Tomis, increased after it became part of the Roman Empire, especially during the reign of Constantine the Great from whose name the current name of the city derives.
Besides Romanians, the population of Constanta also includes Turkish, Lipovans, Tatars, Greeks, and other minorities. The mixture of architectural styles makes Constanta one of the most charming cities of Romania.
The northern part of Constanta is Mamaia beach resort the largest and the modern one along the Romanian Black Sea Coast. In 2012 it was chosen the best European beach resort as a club and night activity on a contest in Monte Carlo.
The Casino - is the image of Constanta. Placed on the promenade, the imposing Art Nouveau building was designed by a French architect and opened in 1910 in the presence of Prince Ferdinand the future king of Romania. Shortly after, the casino became one of the most visited in Europe and attracted people passionate about gambling all over the world. During the war, the casino became the target of bombardments, but it suffered only little damage. It was transformed into a campaign hospital during the war period but afterward, it turned back to its normal activity and continued to give rise to intense passions among the lovers of luxury.
The Port
The history of Constanta can be traced back to ancient times and is closely linked to the activity of the port. The large port of Constanta is situated at the crossing of important commercial roads and is one of the key distribution centers serving Central and Eastern Europe. There is also a popular yachting marina below the old town.
Dolphinarium
The Natural Sciences Complex in the northern part of the city near Mamaia, includes a Dolphinarium where dolphins and sea lions are trained, a planetarium and observatory, and a mini zoo. The Dolphinarium was open in 1972 and it is the first one in South-Eastern Europe. The two covered and open-air pools were recently upgraded modernized in the last years, and three dolphins were brought here from China in 2010. The complex also includes a public Aquarium situated in the promenade, close to the Casino.