Tours in Bucovina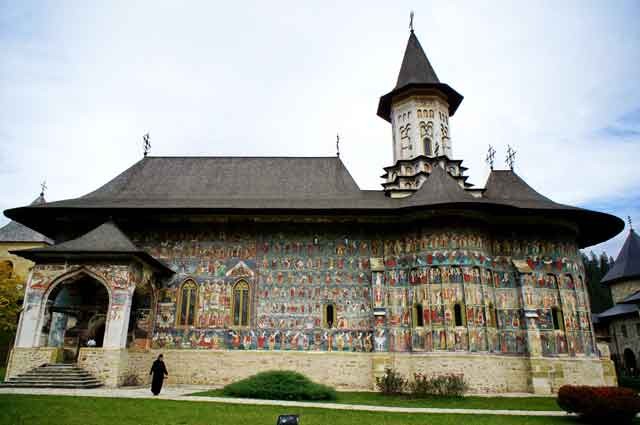 7 days
Private tour of the best Romanian tourist sights, many of them being included in the UNESCO World Heritages List. It is a great tour through Romanian history, traditions, cuisine and landscapes. Visit old medieval cities, castles and fortresses, wooden churches, the famous painted monasteries.
6 days
One of the best private trips in Romania of the most important sights from Romania. We'll visit the charming Transylvania with its old medieval towns, castles and fortresses, the beautiful painted monasteries from Bucovina and the capital city of Romania, Bucharest. All combined with beautiful landscapes, charming villages and countryside, enjoy traditional customs, taste local cuisine and crafts
8 days
A private tour which includes visits to cultural & heritage sites and culinary experiences with local food and drinks from different regions. We will invite you to enjoy our history but also our delicious cuisine. Romanian gastronomy has many influences coming from our history, a mix of tastes which rarely can be found in a single country or region. Plum brandies, local wine and beer will complete the culinary journey.